Add-On Services
Use your add-on allowance already included in your package toward any of these services:
Custom Gobo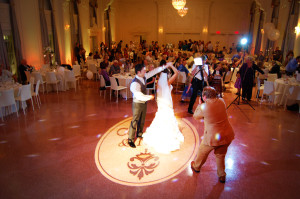 This Light will display your Names, Initials, Date, a Custom Monogram matching your invitations, or an original design. Our team of designers will create the gobo design for you, and our DJs will set them up to project on the dance floor, over the cake table, and on any other surface of your preference.
-1 Custom Gobo and Design included per add-on.
LED Uplighting
Transform the look and feel of your reception with our premium uplighting. As one of the first companies in Tulsa to incorporate this, we are highly experienced in creating an unforgettable atmosphere at any venue. This is much easier and budget-friendly than taking on the decoration yourself, plus the lights can be customized to mach your wedding colors, or any other color or your choice. The lights can also go to the beat of the music, and provide fantastic lighting effects for the dancing portion of your reception.
- 4 Lightstrips, covering 40 linear feet, included per add-on.
Projection System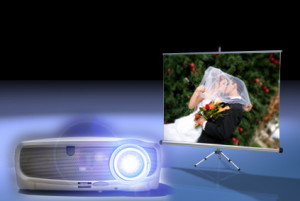 We offer you projection systems as well as slideshow production services. If your venue already has a projector and screen, let our team of designers produce a custom slideshow for you. Otherwise, we offer you everything you need to entertain your guest with the very personal touch created with a slideshow at your wedding or reception, plus you get to keep the slideshow for posterity!
-1 Projector System (Projector and Screen) included per add-on, or 1 Custom Slideshow Production included per add-on. System-only services require that a fully playable dvd be provided by the client.
Private Dance Lessons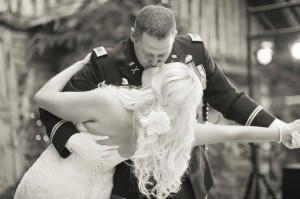 One thing that makes LionsRoad very unique is the fact that we offer you ballroom and Latin dance lessons, taught by the owners of the company. After teaching thousands of people how to dance, and creating dance communities such as the Salsa Nation, we have designed a very easy and fun system to teach you how to look your best on the dance floor in just a few lessons. It also way great time to get to know you, which is what we really love about our job!
The lessons last about an hour, and there are no limitations on how many people can participate. It may be just the two of you to work on your first dance, or your whole family and wedding party, to work on the father-daughter dance, mother-son dance, grand intro, or even a flash mob!
-2 one hour dance lessons included per add-on. LionsRoad provides access to a reception hall for each lesson. Unlimited number of people can participate in the lessons.
Live Dance Lessons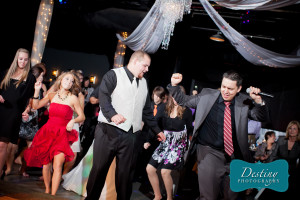 Spice up your reception with live dance lessons! This exclusive entertainment service brings your guests together on the dance floor to learn any of your favorite line dances (cha cha slide, cupid shufle, the wooble…) or even unique dance steps (Salsa, Merengue, Samba, and more). If you want a night to remember, this is one amazing way to get it!
Custom Music Mixes or Studio Time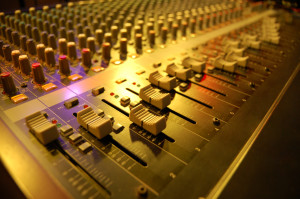 Since we are one of Tulsa's premier recording studios, we offer you the opportunity to use those services for any part of your big day. Custom Music Mixes are professionally mixed tracks that combine multiple music selections for events like your Processional, Grand Intro, or First Dance, where you may want multiple songs to smoothly fade into the next, while keeping the same tempo and feel. Another popular use of this service is for you or any musician in your wedding to come in and prerecord music that you would like to surprise your fiance or parents with, featuring the professionally mastered performance of any song you would like to dedicate to them. Save the stress of performing live at your wedding, plus get a professional product that you and your family can keep forever!
- 4hrs of studio time included per add-on, applicable for up to 3 songs.
Other Popular Add-ons
Full Band Audio and Light Setup: Available for live Ceremony and/or Reception Performances.
Live Streaming: Live video feed of all the events of your big day for family abroad or out-of-state!
The Next Step
Please let us know that you are interested in our services by contacting us by phone at (918) 955-3491, or by filling out the form below. We thank you for your time and look forward to serving you!