The best in Tulsa Wedding DJ Services

We are passionate about weddings! Music, lighting, dancing, the gathering of all your family and friends to celebrate you both… What an awesome day! That's why we focus on providing you with services that give you peace of mind and allow you to enjoy your wedding day without the stress of the details and technical aspects. More than just a wedding DJ, we provide you with an experienced Master of Ceremonies who will guide you through the schedule of events, which we also help you build, so that you can enjoy the company of your guests and focus on all the special moments.
Here are the benefits we offer with every package:
Unlimited time
We are there for you on your wedding day for as long as you need us. No hourly charges or hidden fees. Just forget about the clock and enjoy!
Professional DJ & MC Services
Courteous and experienced professional wedding DJs that coordinate your playlist, and MC your event with strong leadership, but without becoming the center of attention or overbearing.
Unrestricted Playlist
We put high priority on getting to know you and playing the music you like, instead of limiting you to a database or "cookie-cutter" playlist. We have built custom tools to help you plan the playlist, and can fill in the gaps if you only have a few songs selected
Meet Your DJ in Person
We believe that our personal touch is one of the keys to our success, and the reason why, every year, hundreds of families choose us to take care of them in one of the most important days of their lives. With any of our packages, you will meet your DJ in person, well before the wedding, and get to know us as we get to know you and help you prepare for an unforgettable day!
Stress-Free Planning Consultation
We will help you plan your day with our exclusive Schedule of Events and Music Playlist tool, customized to your preferences and taste so that we can exceed your expectations.
Top Quality Equipment, Wireless mics, and more!
Because of our production background, our experience and attention to detail shows on the best quality systems you can find in the Tulsa and Oklahoma area, at a great price. We bring all the items you need including wireless mics for toasts, musical instruments and accommodations for virtually any kind of performance, and all of it without itemized costs or hidden fees.
Wedding Packages

Essential Wedding Package - $790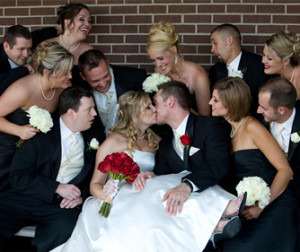 Perfect for Small Weddings (50+ Guests). Includes:
Unlimited Time
Unrestricted Playlist
Professional DJ + MC Service
Meet Your DJ
Schedule Planning Session
Sound System
Basic Dance Floor Lighting
Elegant Wedding Package - $890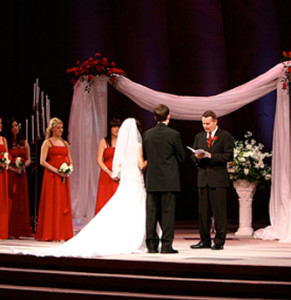 Perfect for Medium Weddings (100+ Guests). Includes:
Unlimited Time
Unrestricted Playlist
Professional DJ + MC Service
Meet Your DJ
Schedule Planning Session
Sound System
Complete Dance Floor Lighting
1 Free Add-on
Elite Wedding Package - $1090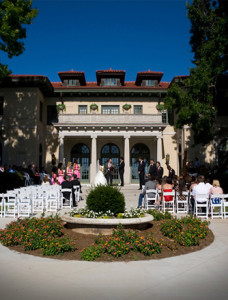 Perfect for Medium or Large Weddings. Includes:
Unlimited Time
Unrestricted Playlist
Professional DJ + MC Service
Meet Your DJ
Schedule Planning Session
Complete Sound System
Complete Dance Floor Lighting System
Complementary Ceremony Sound and Music
3 Free Add-ons
Exclusive Wedding Package - $1490

Our Very Best for Brides Who Want the Royal Treatment! Includes:
Unlimited Time
Unrestricted Playlist
Schedule Planning Session
Professional DJ + MC Service
Meet Your DJ
Premium Dance Floor Lighting System
Premium Sound System
Complementary Ceremony Sound and Music
6 Free Add-Ons
Check Availability
Compare Packages
Exclusive Plus Wedding Package - $1990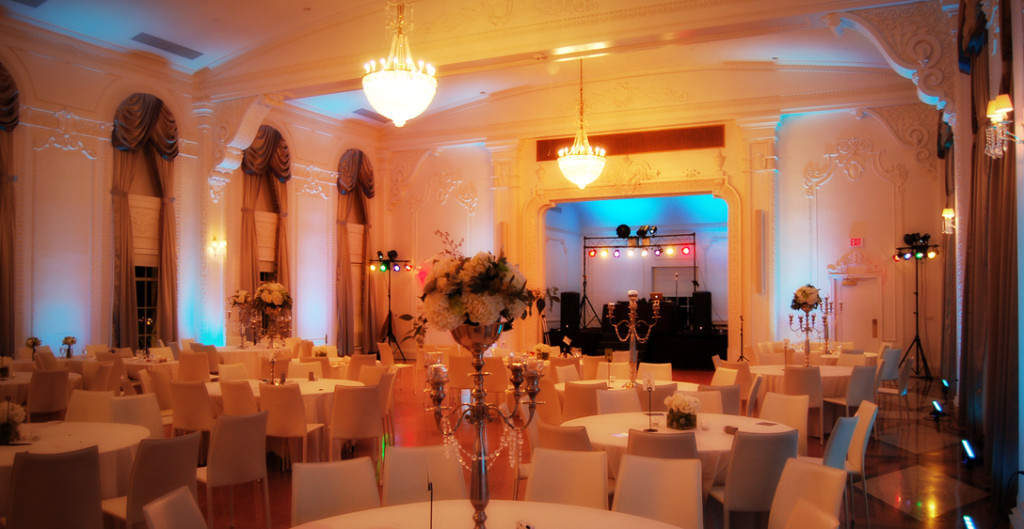 The Royal Treatment of the Elite, plus more! Includes:
Care-Free Schedule: Unlimited Wedding Day Performance
Unrestricted Playlist: Include any songs available for purchase
Schedule Planning Session: We give you scheduling tools and help you plan out the music list and order of events for every part of your reception
Professional DJ + MC Service: Reception hosting beyond DJ services
Meet Your DJ: Get to know, in advance, the DJ who will MC your reception
Premium Dance Floor Lighting System: Enhanced atmosphere for the dance floor
Premium JBL Sound System: Top quality dance and reception experience
The Ceremony: Complementary Ceremony Sound and Music
6 Free Add-Ons: Choose from Custom LED Uplighting, Custom Gobo, Private Dance Lessons, Live Dance Lessons and more!
The Afterparty: Keep the party going, or throw an exclusive party at your rehearsal or after the reception with our professional sound, DJ and MC Services!
Add-On Services
Use your add-on allowance already included in your package toward any of these services:
Custom Gobo / Monogram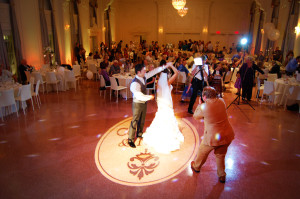 This Light will display your Names, Initials, Date, a Custom Monogram matching your invitations, or an original design. Our team of designers will create the gobo design for you, and our DJs will set them up to project on the dance floor, over the cake table, and on any other surface of your preference.
LED Uplighting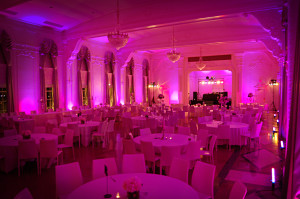 Transform the look and feel of your reception with our premium uplighting. As one of the first companies in Tulsa to incorporate this, we are highly experienced in creating an unforgettable atmosphere at any venue. This is much easier and budget-friendly than taking on the decoration yourself, plus the lights can be customized to mach your wedding colors, or any other color or your choice. The lights can also go to the beat of the music, and provide fantastic lighting effects for the dancing portion of your reception.
Projection System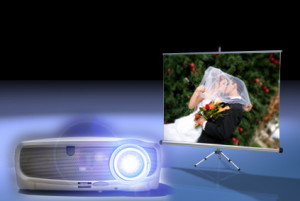 We offer you projection systems as well as slideshow production services. If your venue already has a projector and screen, let our team of designers produce a custom slideshow for you. Otherwise, we offer you everything you need to entertain your guest with the very personal touch created with a slideshow at your wedding or reception, plus you get to keep the slideshow for posterity!
Private Dance Lessons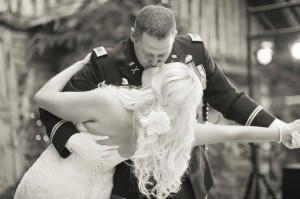 One thing that makes LionsRoad very unique is the fact that we offer you ballroom and Latin dance lessons, taught by the owners of the company. After teaching thousands of people how to dance, and creating dance communities such as the Salsa Nation, we have designed a very easy and fun system to teach you how to look your best on the dance floor in just a few lessons. It also way great time to get to know you, which is what we really love about our job!
The lessons last about an hour, and there are no limitations on how many people can participate. It may be just the two of you to work on your first dance, or your whole family and wedding party, to work on the father-daughter dance, mother-son dance, grand intro, or even a flash mob!
Live Dance Lessons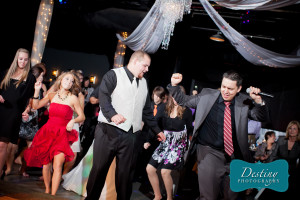 Spice up your reception with live dance lessons! This exclusive entertainment service brings your guests together on the dance floor to learn any of your favorite line dances (cha cha slide, cupid shufle, the wooble…) or even unique dance steps (Salsa, Merengue, Samba, and more). If you want a night to remember, this is one amazing way to get it!
Custom Music Mixes or Studio Time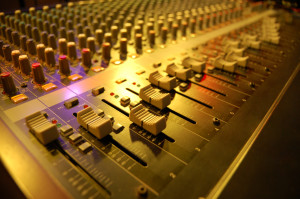 Since we are one of Tulsa's premier recording studios, we offer you the opportunity to use those services for any part of your big day. Custom Music Mixes are professionally mixed tracks that combine multiple music selections for events like your Processional, Grand Intro, or First Dance, where you may want multiple songs to smoothly fade into the next, while keeping the same tempo and feel. Another popular use of this service is for you or any musician in your wedding to come in and prerecord music that you would like to surprise your fiance or parents with, featuring the professionally mastered performance of any song you would like to dedicate to them. Save the stress of performing live at your wedding, plus get a professional product that you and your family can keep forever!
Other Popular Add-ons
Full Band Audio and Light Setup: Available for live Ceremony and/or Reception Performances.
Live Streaming: Live video feed of all the events of your big day for family abroad or out-of-state!
Other Information
Service Areas: LionsRoad services are available to clients anywhere in the United States. We service Tulsa, Broken Arrow, Oklahoma City, Claremore, Glenpool, Sand Springs… anywhere in Oklahoma, Texas, Kansas, Arkansas, Colorado, Florida, or any other destinations. Fees for Travel  and Accomodations apply only to areas more than 1 hour away from Tulsa.
Booking: A $250 deposit and signed agreement are required  for booking LionsRoad Wedding DJ Services. After booking you will receive a welcome email with a copy of your agreement, receipt, and our custom Schedule of Events form. The Schedule and remainder balance is due 2 weeks before the event date, when we schedule the final meeting in person with your DJ. We help you finalize all the details, and even if you do not have a good idea of the music you want to hear, we offer you suggestions from what we believe would be a great fit for your musical taste and personality.